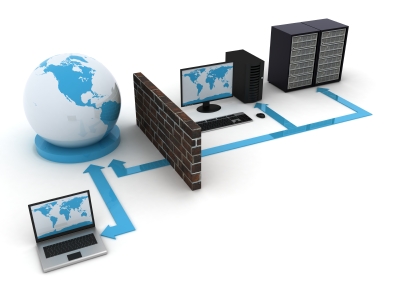 Technology solutions for small and medium business
Dragnet designs and builds business solutions using established and proven technology components, products and techniques.
Our solutions are highly integrated, scalable, secure and seamless.
Wide Area and Branch Office Network Solution
Dragnet are experts in the deployment of Wide Area and Branch office network solutions. Using technologies such a Microsoft Windows, Active Directory, Internet Security & Acceleration Server, Forefront Threat Management Gateway, Site-to-Site VPN, Exchange Server, IIS, Sharepoint, Distributed File System, File Replication Services, Terminal Server and Remote Desktop Services.
We combine these technologies in a seamless and unified manner to build complete WAN Solutions.
Voice over IP Telephony Solution
Dragnet leverages its expertise in Firewall systems and VPNs to implement integrated VoIP into is WAN solutions.
Using products from HP, Cisco, Fonality, Microsoft and Engin we have developed a comprehensive VoIP offering which seamlessly integrates your telephony system with your data network. The resulting solution allows substantial cost savings on carrier call charges and combines your email, messaging, voicemail, Intranet and extranet systems to interact. The system includes advanced features such as Videoconferencing, voicemail to email, conference calls, Messages on Hold and many more.
The solution is cost effective and highly advanced.
Intranet and Document Management Solutions using Sharepoint
Dragnet has a long history of success and development with Sharepoint technologies. Ask us about ways you can leverage this emerging technology to share and collaborate within your business and across your WAN system.
Virtualisation and Cloud Computing
We can help you utilise Hardware Virtualisation to rationalise your server hardware and make effective use of cloud computing.
Security and Content Filtering
Dragnet are experts in Firewall Systems and content filtering. These solutions include email filtering, email archiving and live-time filtering of Web Content and protecting your staff from threats from the public Internet. Regain control of your network and keep your staff productive and safe.